imMEDIAte Justice Creates Fresh New Sex Ed Content for Planned Parenthood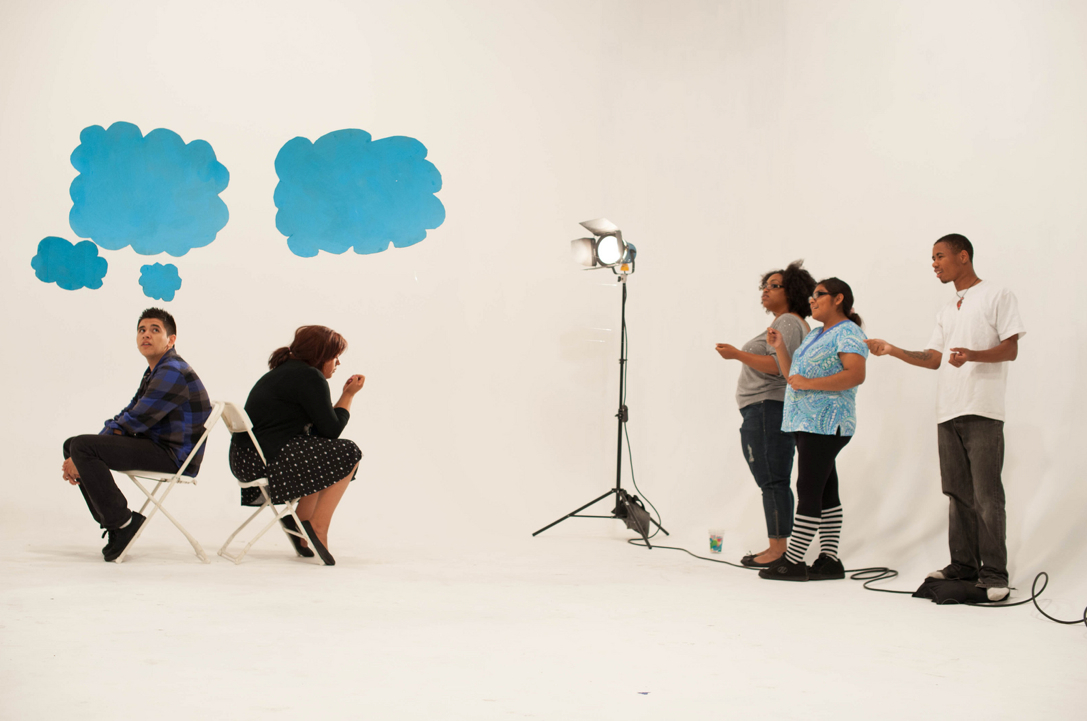 How often do you get to learn sex education from your open, well informed, peers? Well, a teenager is not usually the one standing at the front of the classroom talking about what a healthy relationship looks like or their personal struggles with peer pressure, but at Planned Parenthood Los Angeles that is exactly what they are doing. The people at Planned Parenthood Los Angeles are doing some exciting and innovative work around peer to peer sex education.
Planned Parenthood's Peer Advocates are high school students who undergo a sequenced training program to talk to their peers about prevention of teen pregnancy and sexually transmitted infections. Planned Parenthood partners with local schools in South Los Angeles and Boyle Height to engage and train students to become peer advocates.
Peer Advocates make a year-long commitment to promote risk prevention among their peers. This "youth-to-youth" strategy debunks common myths surrounding sex and pregnancy at their source, opens the lines of communication among students, and improves access to high-quality health services and community resources.
Over the course of this year, Planned Parenthood has worked with an electric group of Peer Advocates who are also being trained in media literacy and pixellation animation by imMEDIAte Justice. After months of learning about healthy relationships and thinking about curriculum, these Peer Advocates have translated their knowledge and what they hope to convey in the classroom into four thirty second pixellation animation Public Service Announcements. These beautiful and thoughtful creations are the result of countless conversations about how themes of doing your rights, the confines of gender, and being true to yourself translate visually into film.
In August we will be premiering the film projects online and are excited to hear your feedback! Please share the hard work and love created by yours truly and the Peer Advocates at Planned Parenthood this year. If you represent a media outlet or would like to showcase the work on your organizations website please let us know!
Leave a Comment